TV GUIDELINES
There are key points to bringing the Domino's brand to life through our television commercials. With thoughtful lockup placement combined with showing Domino's food in a purposeful way, we can keep our look consistent and bold.
END CARD GUIDELINES
End cards will follow campaign branding or general Domino's brand guidelines. Use only approved end cards.
APPROVED END CARDS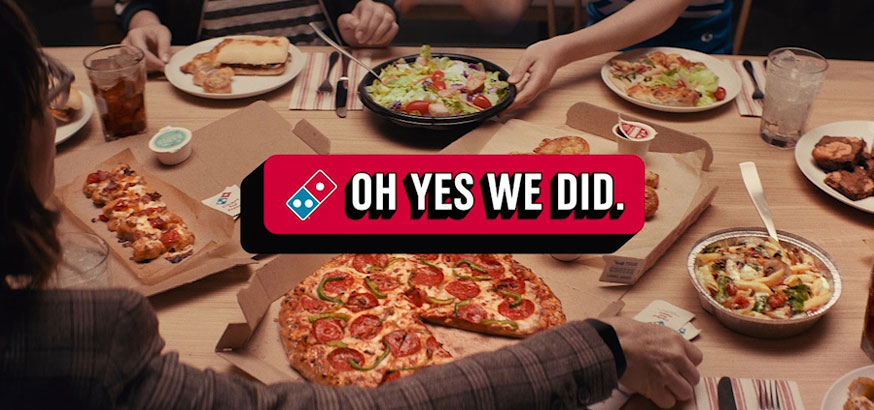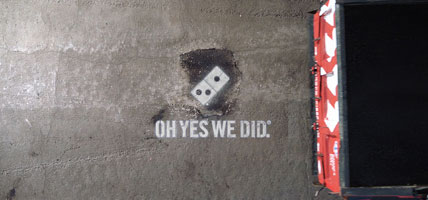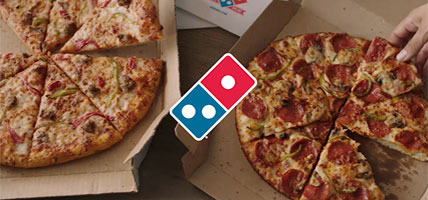 END CARD PRICE POINT GUIDELINES
All price point lockups on TV should follow general brand guidelines.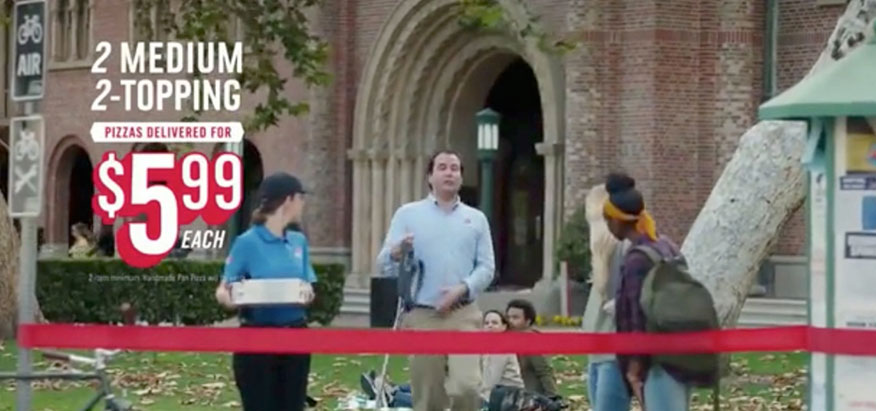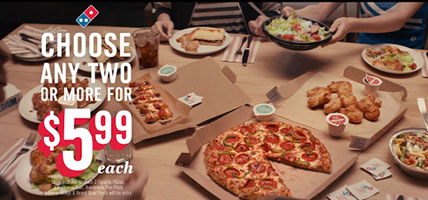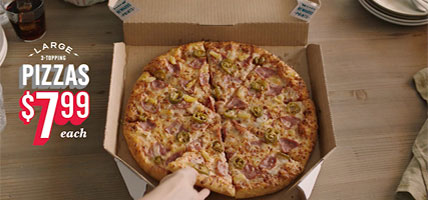 FOOD FOOTAGE GUIDELINES
Use only approved food footage from Domino's.
Get approved Domino's Food Footage.
FOOD FOOTAGE KIT: