ORNAMENTS
Ornaments are simple geometric shapes that enhance the messaging. They don't narrate a concept or a story and should be used purposefully.
Each ornament should be composed within lockups, type, and headers. Ornaments cannot be floating within layout. As new ornaments are approved, this page will be updated accordingly.
APPROVED ORNAMENTS LIBRARY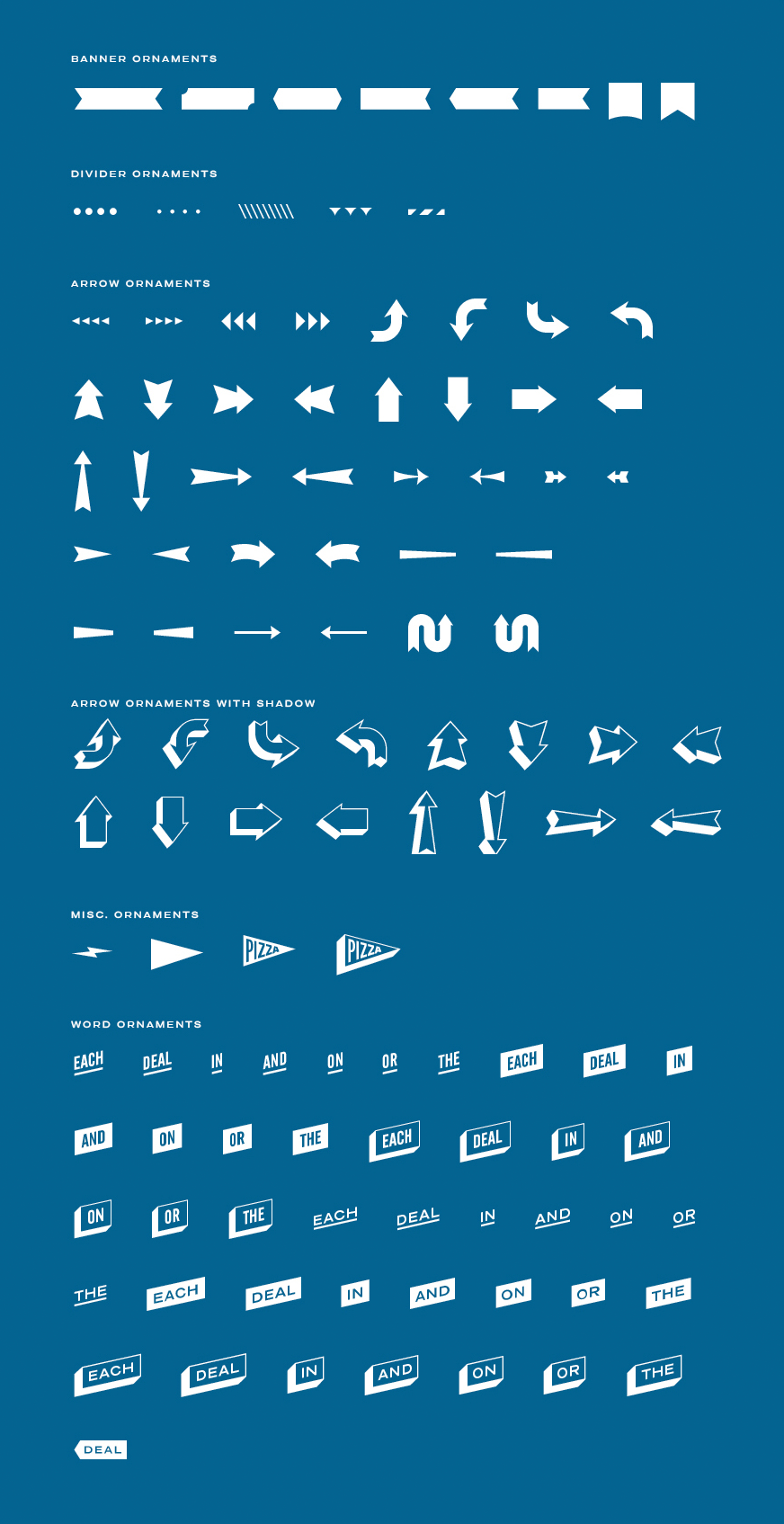 ORNAMENT DO NOT'S
DO NOT EXAMPLES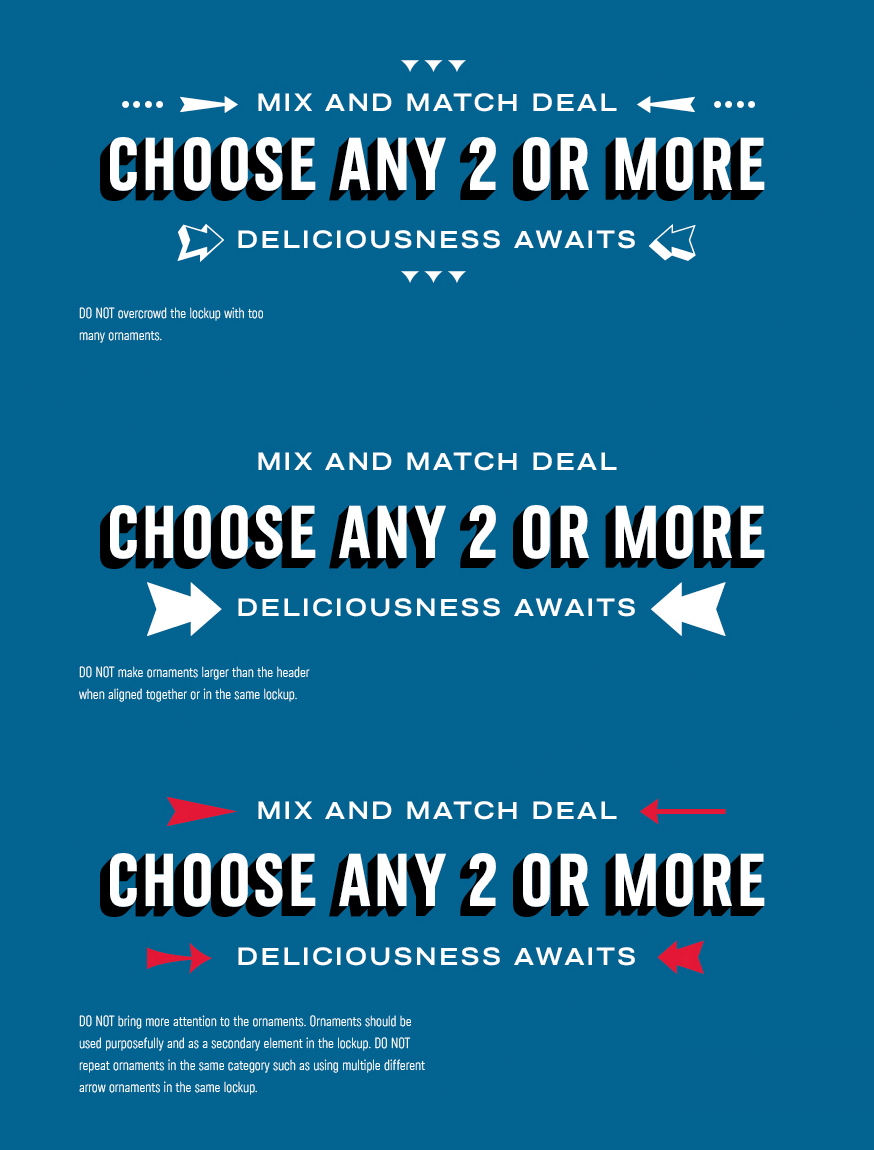 ICONOGRAPHY
Iconography is used on digital assets and platforms only as user interface elements. Use icons when a category, action, or word needs to be represented as a symbol. Use only approved Domino's icons. Do not create other icons.
Get approved Domino's Iconography.
ICONOGRAPHY KIT:
APPROVED ICON LIBRARY

ICONOGRAPHY DO NOT'S
Do not use past and outdated icons in any digital media or print. Use only approved icons listed above.
DO NOT USE PAST ICONS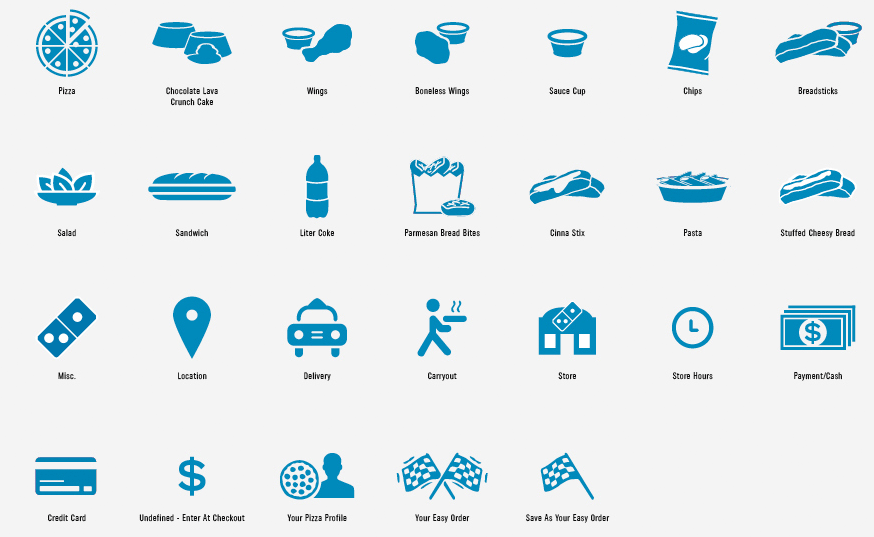 CAMPAIGN & PLATFORM LOCKUPS
Use only approved Domino's lockups. Lockups are associated with Domino's campaigns and programs such Piece of the Pie Rewards®.
Lockups are branded logos for Domino's campaigns and platforms. Typically lockups are logos combined with word marks.
APPROVED PIECE OF THE PIE REWARDS LOCKUPS